Shorts Comedy Weekend, second edition, brings 4 hours of laughter within a selection of movies awarded in major international film competitions. The films explore the contemporary concept of narcissism ideally represented by ''selfie'' – the word of 2013 according to the Oxford dictionaries.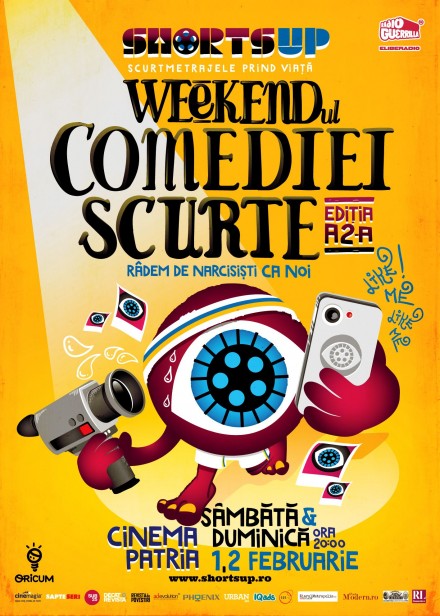 The audience's ego and humor will be challenged by short stories where irony is the main character in two consecutive evenings. In a world of self obsession, the short films characters have to deal with duplicate personality, self-contradiction and narcissistic impulses.
Short Comedy Weekend includes Do I Have to Take Care of Everything? (d. Selma Vilhunem, Finland, 2012), For the Love of God (d. Joe Tucker, Great Britain, 2007), Bananas (d. Aaron Rosenbloom, SUA, 2013).