"Urban" shorts at ShortsUP Street Delivery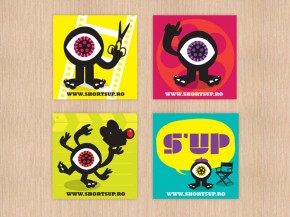 ShortsUP has prepared a special program for Saturday's Street Delivery, starting at 9 p.m. at Gradina Verona! Award winning, mindblowing and thrilling shorts to be discovered by the Bucharest crowd.
First, a stop in Paris for French Roast (r. Fabrice O. Joubert), an Oscar nominated animation, that some Brainstorming (r. David Freymond) and off to London for Je t'aime John Wayne (r. Toby MacDonald), a BAFTA nominated short. After that, Oktapodi (r. Julien Bocabeill, François-Xavier Chanioux, Olivier Delabarre, Thierry Marchand, Quentin Marmier, Emud Mokhberi), a movie with 6 international awards and an Oscar nomination, and I Love Luci (r. Colin Kennedy), that won the Prix des Mediatheques at Clermont-Ferrand.