Dynamic, urban, provocative. Some of the winning short movies of Berlin, Cannes, Sundance or European Film Awards will keep things interesting at the ShortsUP With the Speed of Light event, on Saturday, November 10th, bringing you the stories of characters that live the frantic life of the cities of light. When days go by at a crazy pace, problems arise at every step, so we will be focusing on comedies – hilarious, ironic or simply… dark.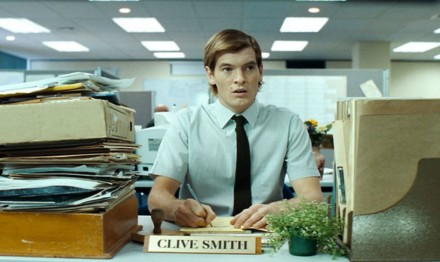 With more than 20 international awards, at festivals like Sundance and Palm Springs, the British short "Soft" (r. Simon Ellis) presents de emotional confrontation between a powerless father and a dangerous gang. Another famous award winner is "Frankie" (r. Darren Thornton), that won, the Berlin trophy, amongst others. When you're 15 and living in a big city, how can you be serious about turning into the father of a family?
The Romanian short "Cutia" (r. Mircea Ghibortz Ghinescu) makes us curious about Escu, a dedicated worker that gets in an unusual situation, caused by his boring work at a box assembling factory. Also in the ShortsUP at the Speed of Light program a short movie from New Zeeland, nominated at Cannes, "Nimic special" (r. Helena Brooks), about a boy tormented by his mother that thinks he is the new Messiah.
Event TRAILER .