The Long Night of the Short Movies will be taking place on June 23 at the National Romanian Library, outdoors, if the weather allows it, or indoors, if it's raining. This forth edition reunites the short movies of the year, which stood out at the Oscars or BAFTAs, and also festivals like those in Berlin, Sundance, Clermont-Ferrand or Tribeca. The program had to include some of the most valuable Romanian shorts of the year as well. Event TRAILER.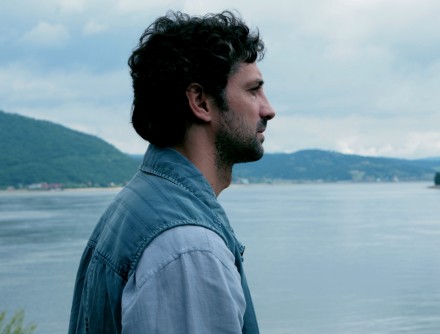 Adrian Sitaru is back in the program after he had three of his short movies screened last year in the Going UP category. Even after making a name for himself in the feature movies department, he keeps coming back with great shorts. Chefu' is a comedy about endless discussions between neighbors. A short that is just starting to tour the festivals and was presented in Cannes a couple of days ago.
Apele tac (r. Anca Miruna Lazarescu) is a drama that keeps you at the edge of your seat, about two young people that want to flee the country. It features Andi Vasluianu, and it was invited to more than 100 international festivals, winning 34 awards, a Berlin nomination and 2 Gopo trophies.
In De azi înainte (r. Dorian Boguta) the main character receives a driving lesson, a bottle of vodka and a racy talk about women as a present for his 18th birthday. Won best movie at NexT 2012.
Tipatul (r. Sebastian Cosor) is one of the most surprising animations of the last years, ingeniously presenting in just 3 minutes  Edvard Munch famous painting "The Scream". Double winner at Anim'est and other competitions.