1"Long Night of Short Films" audiences will vote for their favorite film on July 4th
ShortsUP Audience Award is excited to announce its call for entries for short films included in the 7th edition of "The Long Night of Short Films". Audiences attending the event will vote for their favorite short during a 24h digital competition, on ShortsUP website and mobile app. The award consists in 1500 E.  Filmmakers can submit their film until June 13th.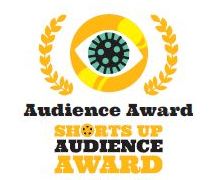 About "The Long Night of Short Films"
An annual marathon celebrating top awarded short films around the world comes to life every summer in Bucharest. The festival aims at promoting independent cinema to a mainstream audience while creating a militaristic experience around short films. It is the biggest Romanian short film annual event gathering an average of 4000 cinema lovers.
Selection Criteria
Films that not exceed 30 minutes in length
Films that have been produced in 2014 or 2015
Films that have been awarded at least one prize in any international short film competition or festival, in the past 12 month
Deadline for submissions
Short films can be submitted until13th of June, 23.59 pm.
How to submit your film
Fill in the submission form along with a private link of your film (preferably VIMEO) or a safe archive and send it to alexandra@shortsup.com.
Prize
1500 E will be offered to the most popular film in the ShortsUP Audience Award Competition.
Voting Process
ShortsUP Audience Award Competition empowers spectators to get involved in the critical process of understanding and rating short films. The voting will take place exclusively on digital devices (online or mobile), during 24h. Audiences will be given the responsibility of deciding the great winner of the night and will be actively encouraged to vote, through onscreen incentives.
More about ShortsUP Audience Award & Long Night of Short Films